An advanced Sales CRM designed for intelligent selling and rapid deal closures. Propel productivity and boost revenue with the premier sales technology toolkit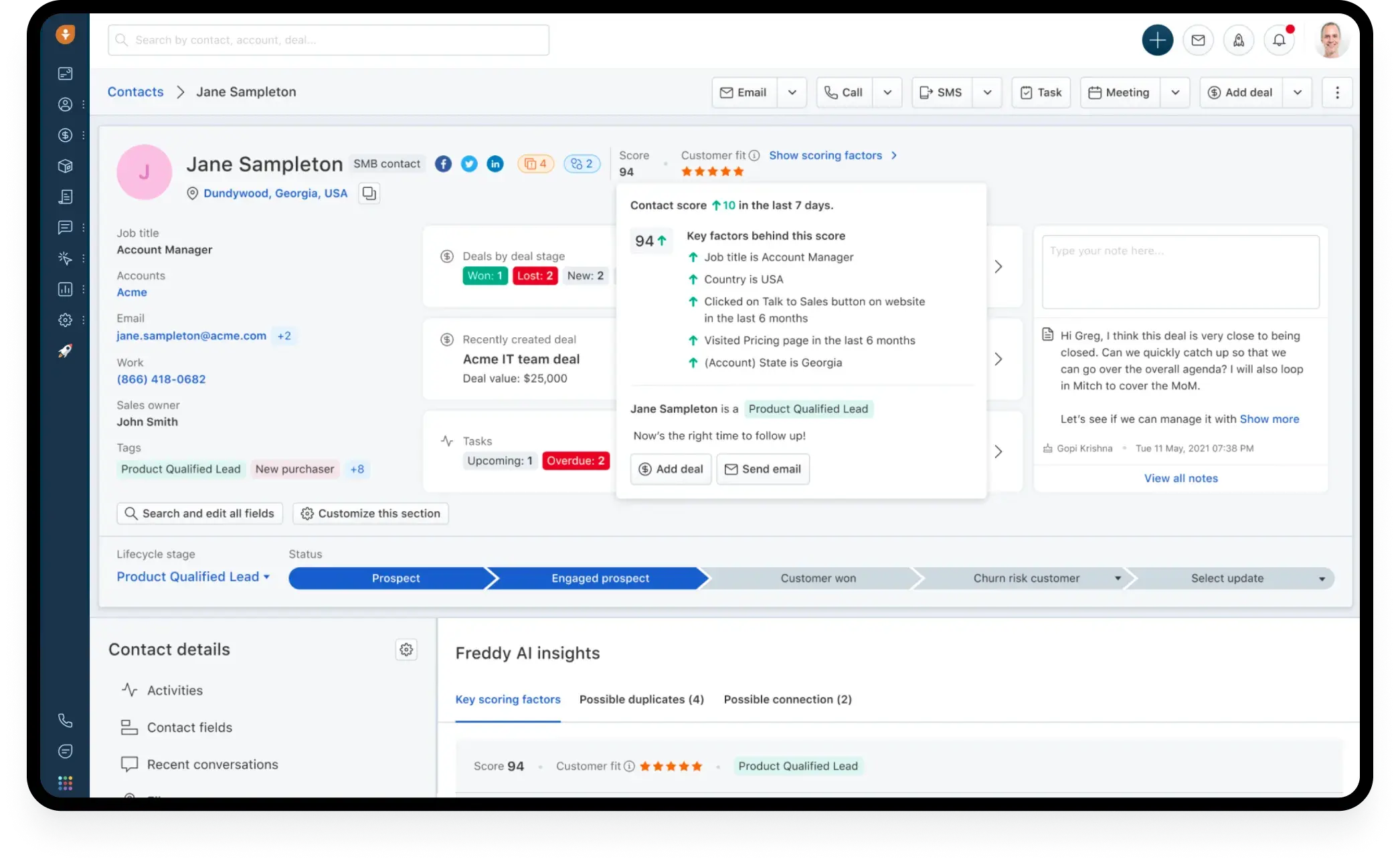 AI-POWERED CONTACT SCORING
Swiftly identify high-intent leads and accelerate follow-up
Freddy AI's contact scoring feature helps you prioritize and personalize your customer engagement by providing a deeper understanding of customer behavior on your website or app.
PREDICTIVE DEAL INSIGHTS
Harness the power of intelligent sales insights to drive revenue
Maximize efficiency and find the best deals to close with AI-powered deal insights. Get smart recommendations and predictions to optimize your sales strategy.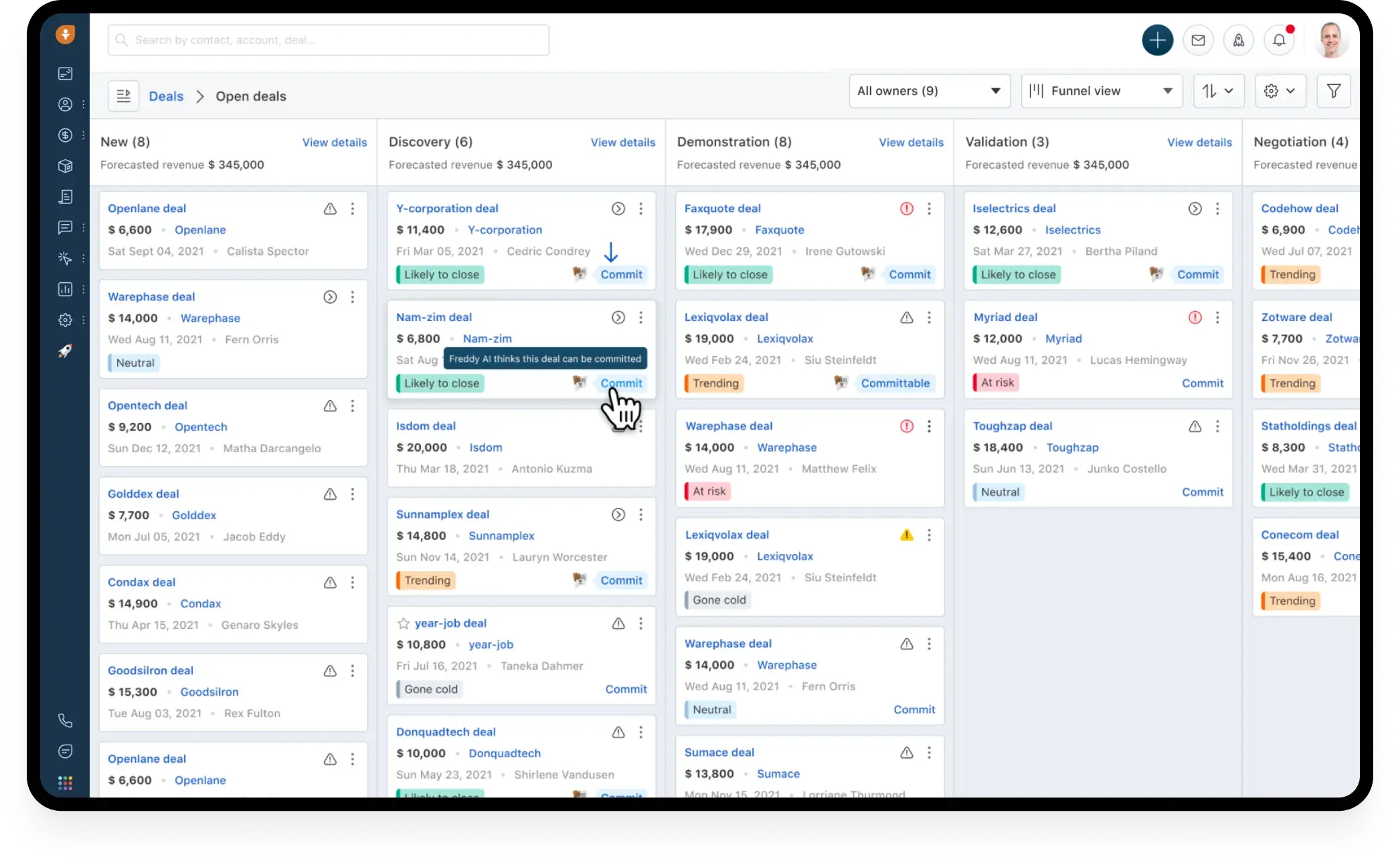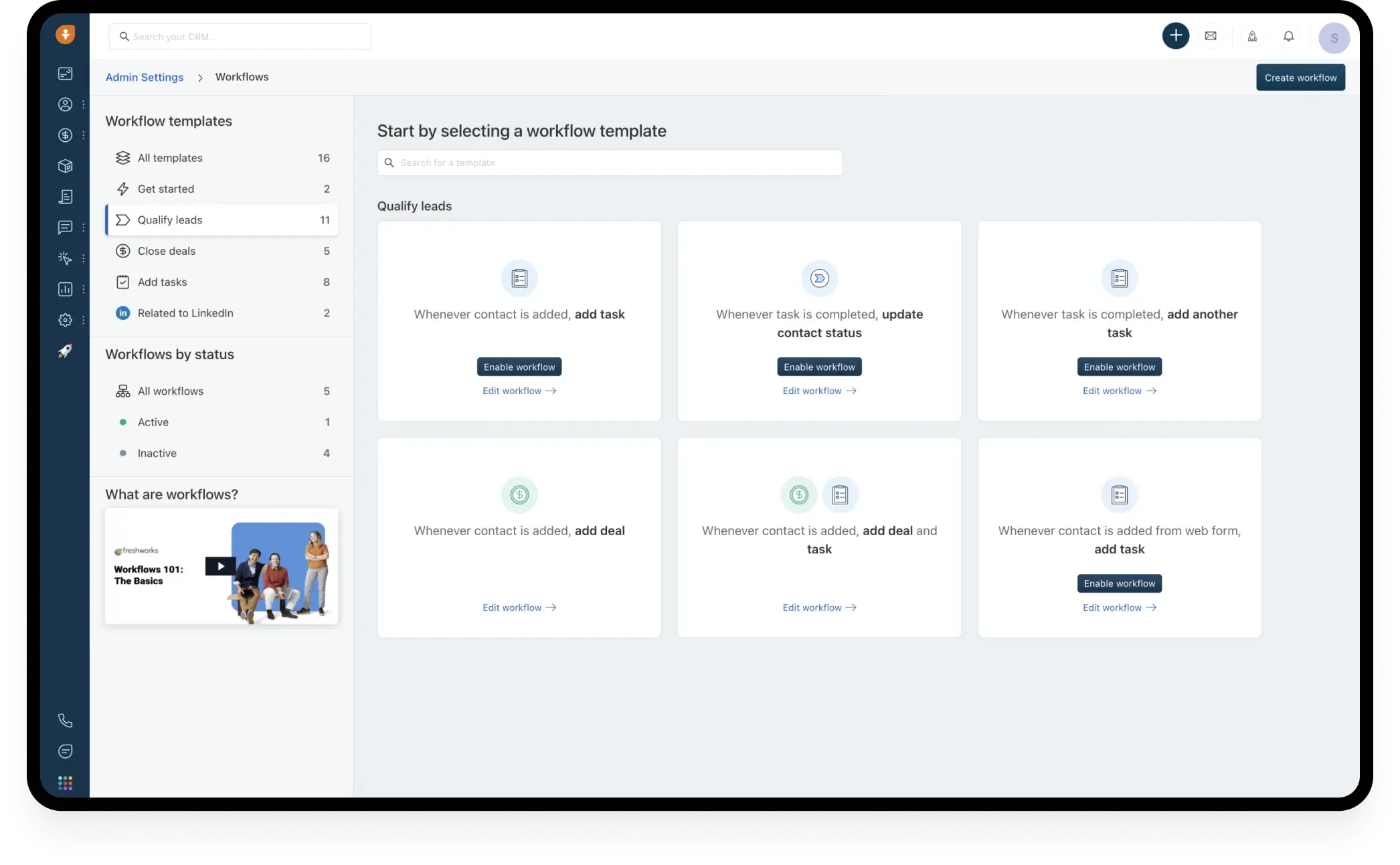 INTELLIGENT WORKFLOW
Automate your work and get more done
Assign leads, send emails, add tasks, update fields, create reminders, and more—automatically. With behavior-based sales sequences, scale outreach faster and more efficiently.
Register
register for a demo