Our CRM offers a range of features to streamline your sales and marketing processes, including lead and contact management, pipeline tracking, and automated email marketing campaigns. With advanced reporting and analytics, you can gain valuable insights into your customers and sales performance, and make data-driven decisions to optimize your business. Our user-friendly interface and customizable dashboards make it easy to stay organized and on top of your sales goals. Try our CRM today and see the difference it can make for your business.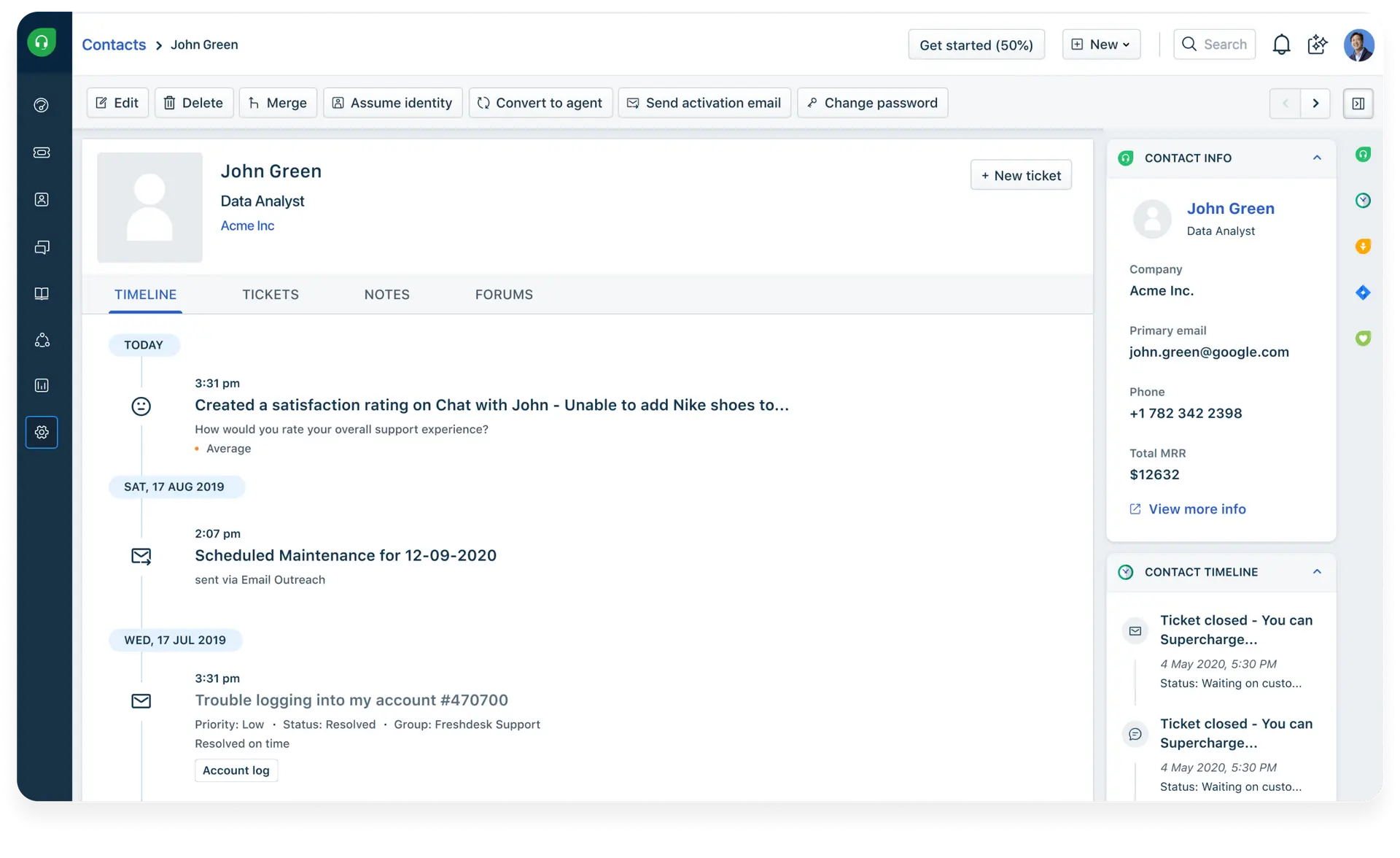 Customer Service Suite
Handle any and every customer issue with ease: Make it easy for your agents to provide exceptional service on voice with an intuitive, all-in-one contact center solution.
Conversations made easy with built-in telephony: Handle any and every customer issue with ease.
Accelerate customer growth and retention: Provide full visibility into customer health metrics with proactive workflows for onboarding, renewals, and more.
Freshsales Suite
Close deals faster with a 360° view of your customers: Get a complete view of your customer's interactions to deliver personalized experiences. Leverage data to drive revenue
Improve seller effectiveness by streamlining your sales process: Surface the best leads, communicate across a customer's preferred channel, and personalize messages based on behavior.
Drive deals to closure, faster. Improve sales conversions with AI-powered insights: Find the best deals to close with AI-based Deal Insights. Collaborate across teams in real-time with Slack Integration. Improve revenue predictability with Dynamic Forecasting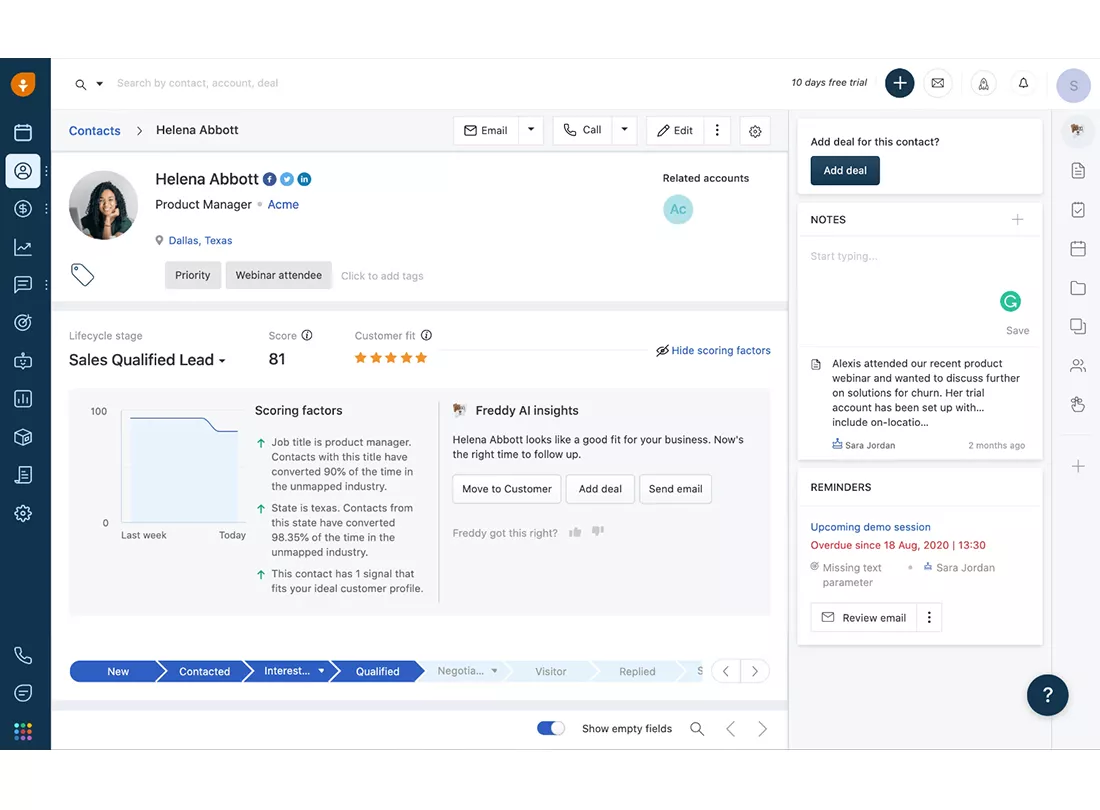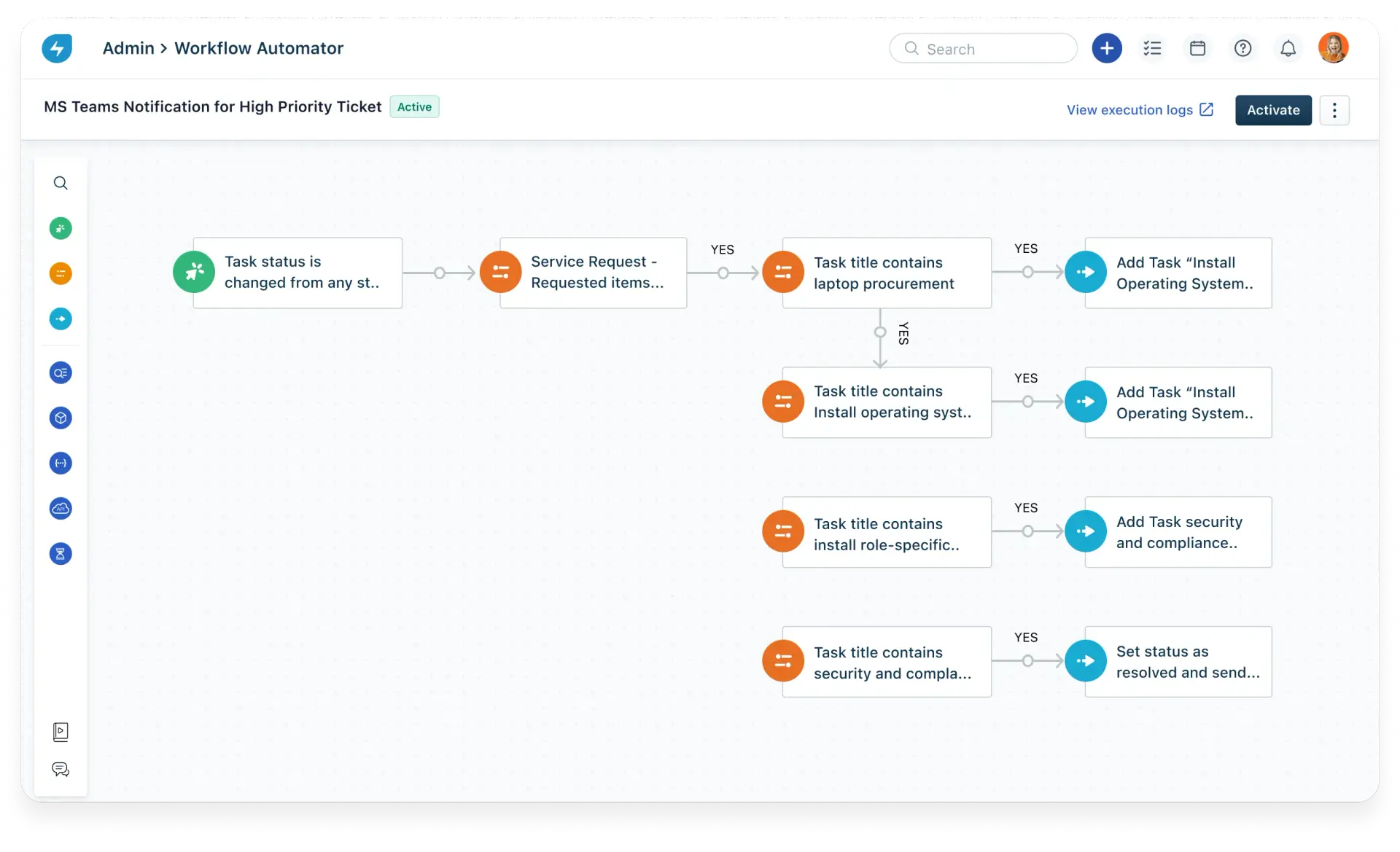 Freshservice
Modernize your service management instantly: Powerful AI and automation capabilities help employees address requests right in the tools they're already working in.
Streamline processes across departments: IT, HR, Facilities, legal—extending Freshservice across business teams eliminates the need for multiple tools, all while delivering your employees a consistent service environment.
Plan and implement projects easily: You can create templates for agile and waterfall projects from scratch or from existing tickets. Freshservice's native AI will report on resources, timelines - even predict project outcomes.
Fresh Marketer
Drive engagement across channels of choice: Engage contextually with customers across email, SMS, WhatsApp, and chat. Promote your products using live chat and chatbots. Segment your audience based on their behavior and personalize interactions to convert faster.
Build relationships at scale with conversational marketing & support: Have meaningful conversations using chatbots to personally engage visitors on your website. Support customers in real-time with 1:1 live chat and 24x7 through chatbots. Gain complete insight into customer interactions with your brand.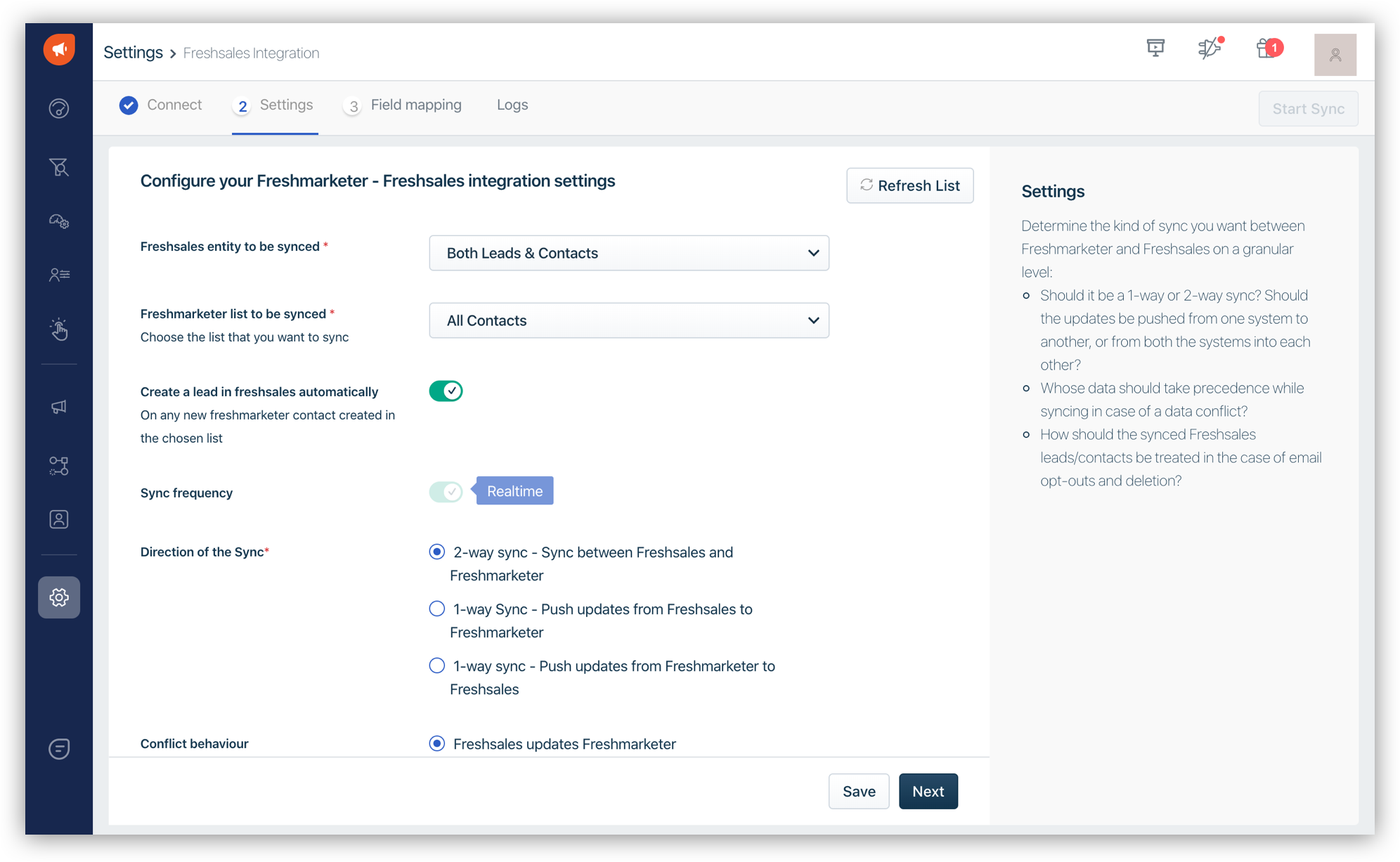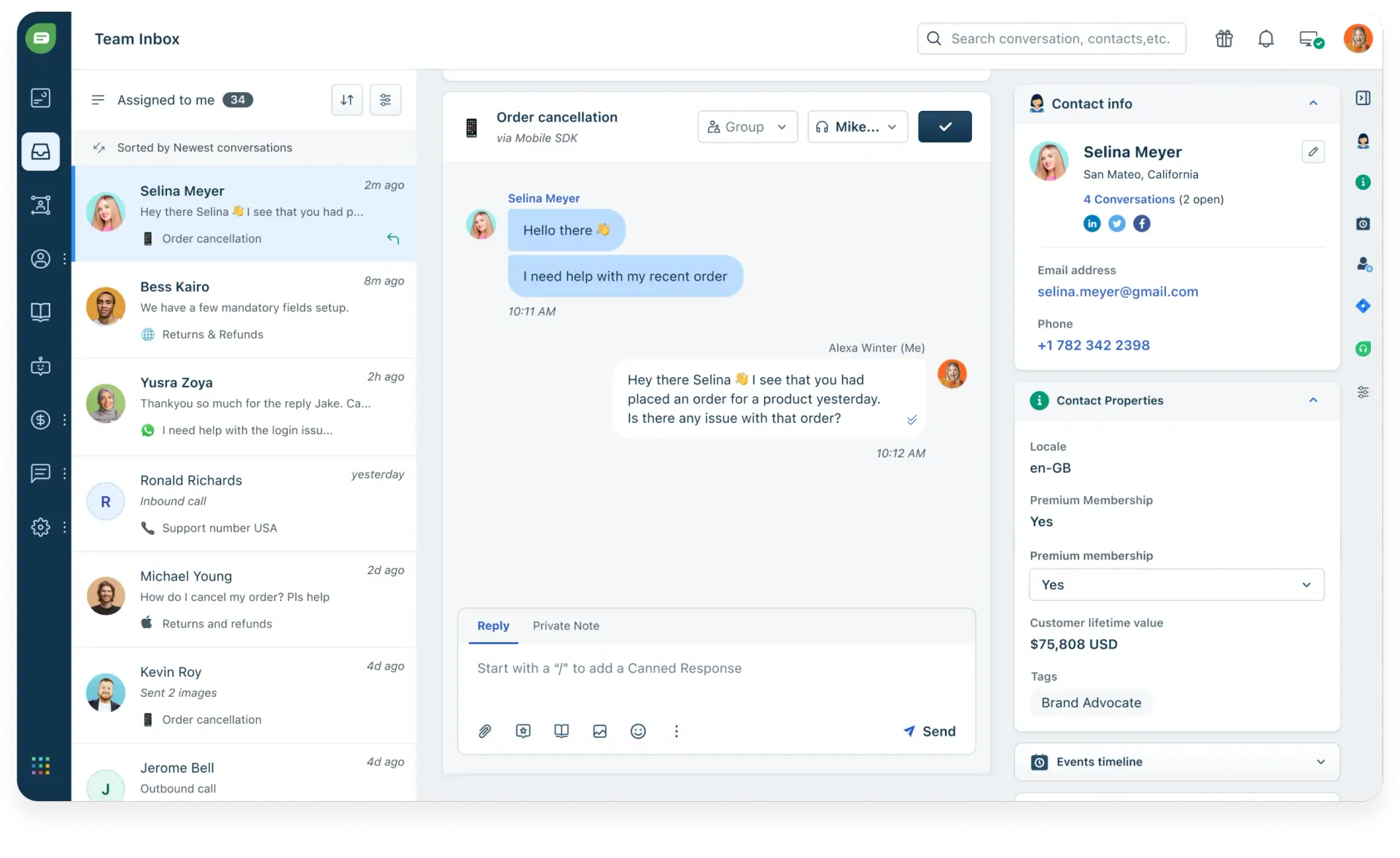 Freshchat
Engage customers on the channel of their choice: Deliver a seamless experience for your customers across any channel (messaging, live chat, email, and voice), whether it's self-serve or agent-assisted.
Make informed decisions to help your business scale: Get insights into customer behavior and team performance. Understand your team productivity, bot effectiveness, and identify gaps to fix to scale even faster.
Partners