CRM: Field Service Management
CRM
Field Service Management
Field service management (FSM) software helps service organizations optimize field service operations and the delivery of service requests like installation, maintenance, surveying, and repairs. These solutions help to deliver a better customer experience to their residential and commercial customers in industries like manufacturing, HVAC, facility management, landscaping, renewable energy, and more.
FSM software streamlines complex service workflows by providing a centralized platform for field service businesses to manage requests, assign field service technicians or teams, and track job progress in real-time. Functionalities such as reporting and analytics, and business integration offer service businesses a holistic view of their service operations, eliminating redundancy and improving decision-making.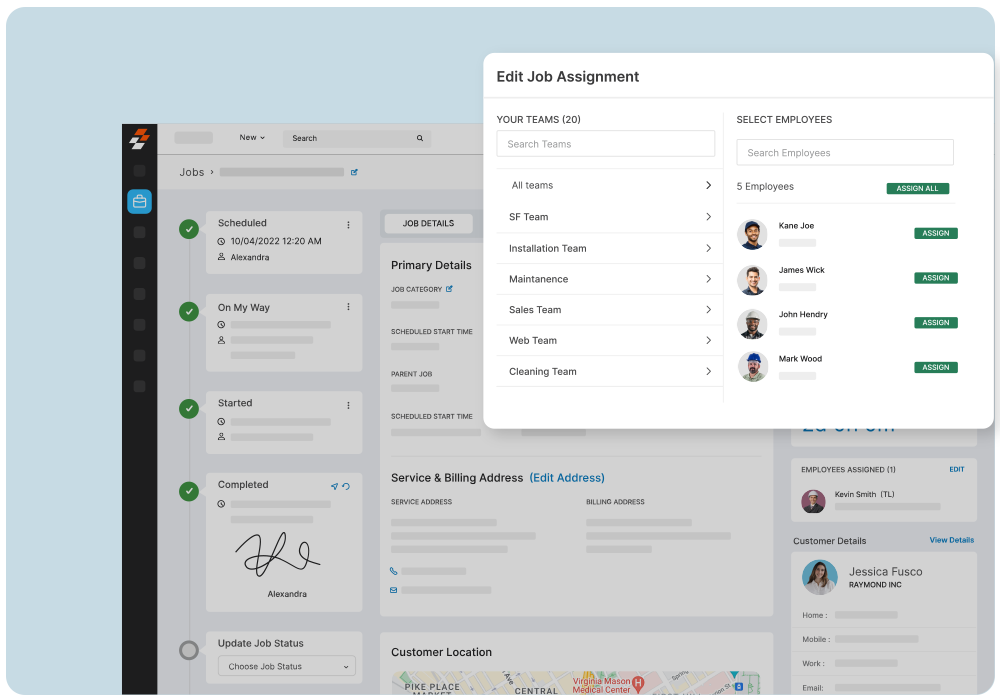 Work Order Management
Our comprehensive work order management module has everything you need to effortlessly take control of your work orders and makes work order tracking easy. With just a few clicks, create work orders from service requests, dispatch the right technician, track job execution, and wrap everything up with detailed debriefs. That's not all; your field technicians can add job notes, attach files and images, and even chat with the back-office team in-app for seamless collaboration and improve first-time fix rates.
Improved Customer Experiences
Empower your customers
Empower your customers to manage and track their jobs, assets, quotes, contracts, and more with a customer portal.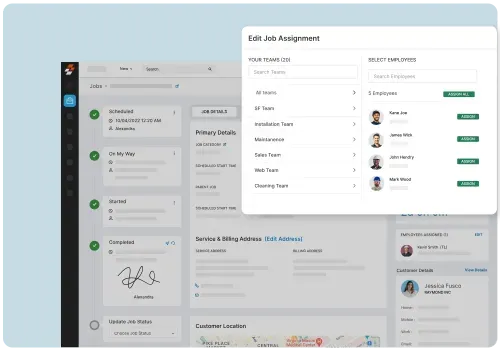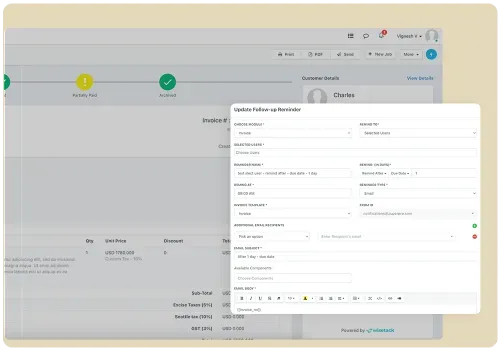 Improved Customer Experiences
Real-time alerts and notifications
Reduce the need for back-and-forth communication with your back-office team with real-time alerts and notifications.
Improved Customer Experiences
Rule-based workflows
Rule-based workflows will keep customers proactively informed about the progress of their work order requests.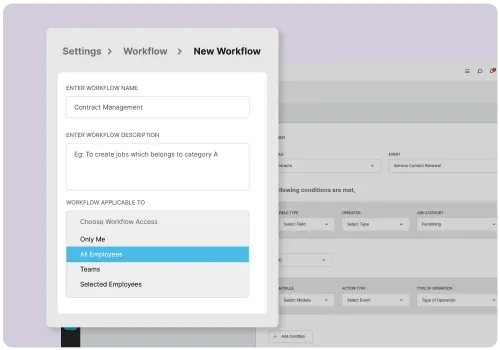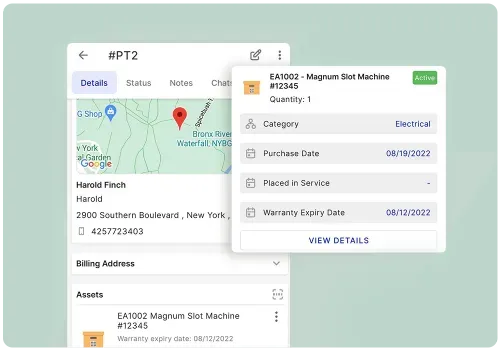 Improved Customer Experiences
Exceptional service experience
A happy customer is a loyal customer and we will help you to deliver a consistent and exceptional customer service.
Register
register for a demo